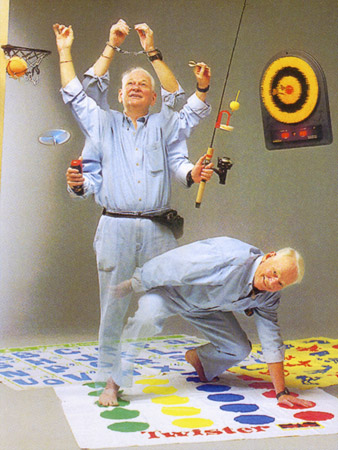 About un-du®
un-du® Products Inc. is a company dedicated to providing to the consumer and commercial market a unique and one-of-a-kind product that safely removes all self-sticking stickers, tapes, labels and adhesives on contact without harming the substrate surface and you can re-use the sticker!
Since un-du® was introduced into the marketplace in 1996, un-du® has won numerous "Best New Product of the Year" and "Best Product" awards in its respective categories for retail and commercial markets. These include Hardware, Hobby/Craft, Scrapbooking, Office Products, Photography, Framing, Gourmet, Educational, College Bookstores and Medical tradeshows.
un-du® has been seen on TV/Radio programs such as Good Morning America, QVC, Aleene's Creative Living, HGTV, HSN, Howard Stern and many local TV news programs across the country. Newspapers and magazines have written articles about un-du® including The New York Times, Business Week, Dallas Morning News and more.
It is truly amazing that our famous demonstration of removing Duct Tape off of single-ply bathroom tissue without damaging the tissue paper, and then being able to reuse the Duct Tape, has become a demo to remember!
un-du® Sticker, Tape & Label Remover should be in every home, office, school, service station, warehouse, shipping facility, scrapbook bag, retailer, hospital/clinic and forensic lab. un-du® is also used by antique collectors, archivalists and commercial cleaning companies. This is a testament to the ability un-du® has to adapt to every possible sticker and label removing situation.
About the Inventor
The brain child behind this un-precedented product is none other than Chuck Foley, a guy who invented a game that has put millions of people into some pretty sticky situations.
Yes, the same fellow who invented Twister®, a game for un-inhibited party goers, also invented the ultimate sticker lifter. It's almost as if un-du® Products has bottled Chuck's can-du spirit in un-du®.
With his un-equaled track record of 80 patents, un-du® is destined to be in every home, office, school, etc. just like his dream has always been from the time he imagined and created this great product.
Chuck has always said that he is strictly low-tech, and "I've always looked for things that could be in every house in America. I was born with a gift," he added, "Ideas just pop into my head."