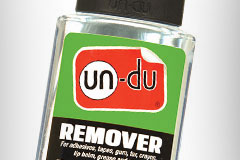 New VOC Compliant un-du Remover Provides Easy Removal For Self-Adhesive Products, Tapes, Labels, Adhesive Gunk, Grease, Oils And Gum.
The new VOC compliant un-du formula meets VOC compliance regulations and keeps its ability to easily remove self-adhesive glues, products containing self-adhesive and remnant adhesive gunk. un-du provides quick and easy removal in hundreds applications and does not leave behind an oily/greasy mess to clean up.
Read More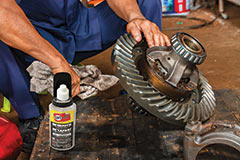 un-du® Remover Is Ideal For Oil Clean Up, Spot Degreasing, And General Clean Up For Machine Equipment, Bearings, Conveyors And More.
Now, easily remove contaminants such as machine oils, lubricants, grease, adhesive, gum, and duct tape from machine components, tools, equipment and more using un-du® remover.
Read More